Chouteau Park
Chouteau Ave, St. Louis, MO
Come out to Chouteau Park on Tuesday, August 6 and [...]
Chouteau Park
Chouteau Ave, St. Louis, MO
Planned events at the FPSE National Night Out include a food truck, games, local vendors and neighborhood representatives. Come out and enjoy the evening with your neighbors!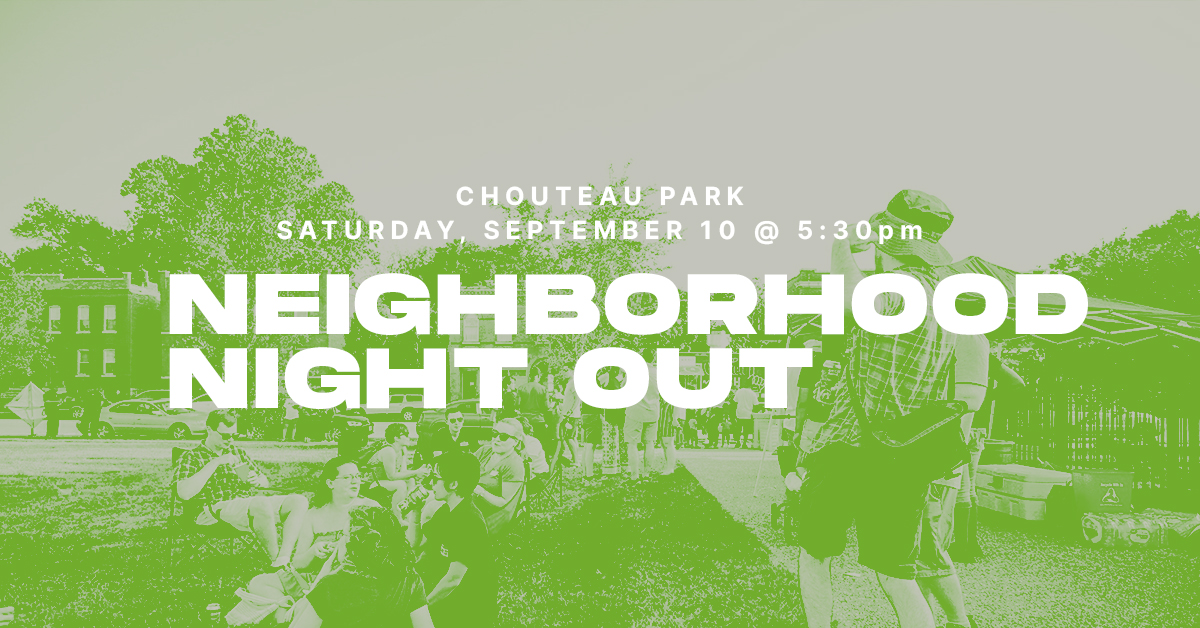 Chouteau Park
Chouteau Ave, St. Louis, MO
Plan for a free food truck and drinks, music, a raffle, local businesses and organizations, and more on Saturday, September 10 @ 5:30pm at Chouteau Park.